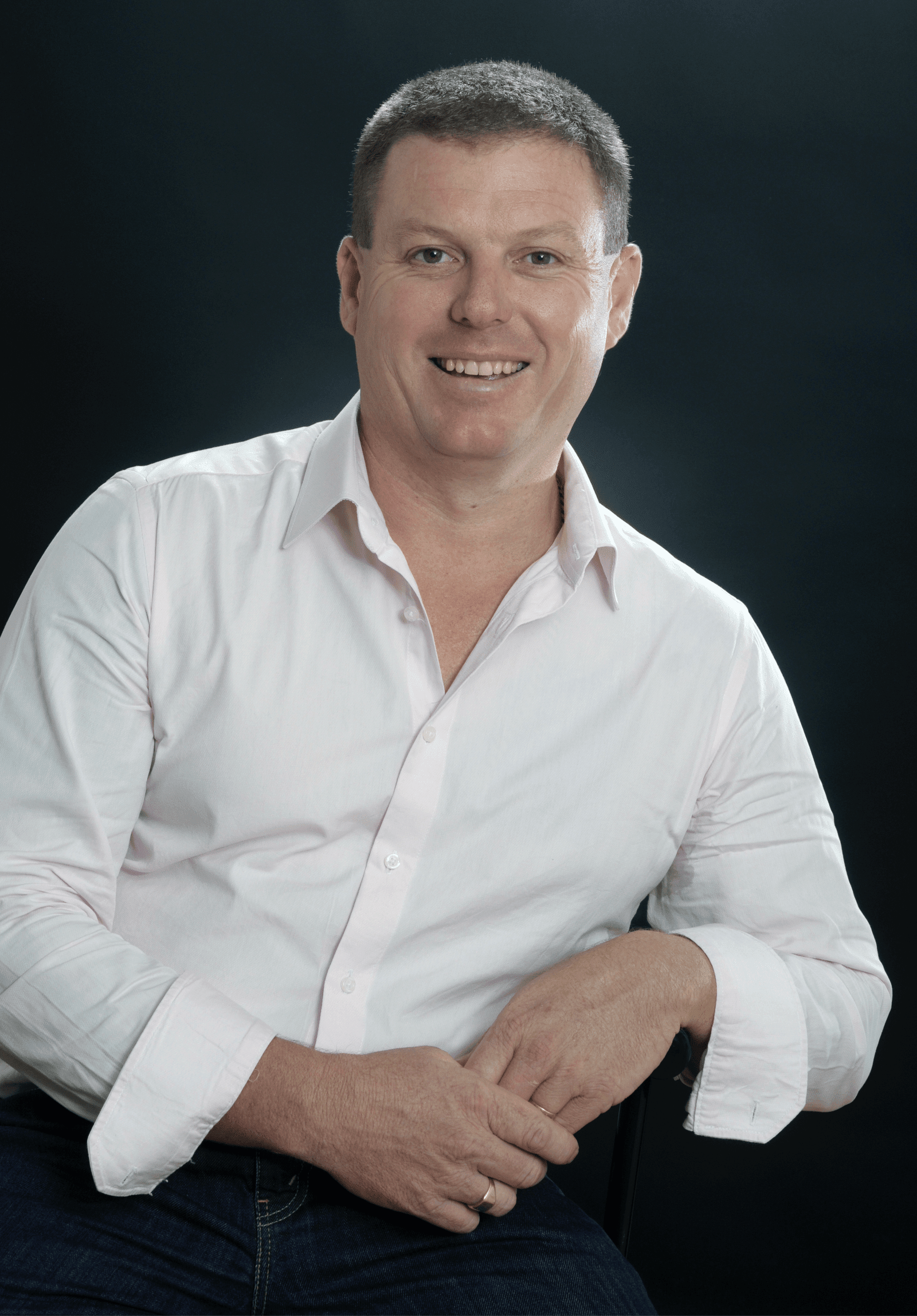 Qualifications
Clinical Hypnotherapist (Adv Dip)
Master NLP Practitioner (Dip)
Trainer of Neuro Linguistic Programming (NLP)
Certified Master Hypnotist
Certified Conversational Hypnosis Professional
'Quit Cigarettes In 60 Minutes' Specialist
'Reach Your Ideal Weight' Specialist
'Get A Bigger Bite Out Of Life' Trainer
RYT 200 Yoga teacher helping with not only their mind but the body.
Co-author of special edition of the best selling book "How to Get a Bigger Bite Out of Life"
Wayne Moffat
Wayne offers a comprehensive and professional practice dedicated to the organic growth of clients and the community as a whole. In a supportive, caring and confidential environment he seeks to support you as you maximise your human potential, clearing the past to create your desired future TODAY!
Wayne's work has changed the lives of thousands of people world wide. His goal is to help you achieve the positive change you want in your life as quickly and as easily as possible to get the results you desire. It's not his job, it's his passion.
As a highly qualified Clinical Hypnotherapist, coach and counsellor specialising in helping his clients with with many issues they come across, from fear of Spiders to Stop Smoking, Wayne comes across as a warm, friendly and approachable personality. He is passionate about helping his clients achieve their goals and is not afraid to show 'tough love' through his direct and challenging approach to his clients problems to achieve amazing results.
Also, as a Presenter, Speaker, Trainer, and Performance Consultant, Wayne specialises in the areas of personal change and business consulting. While sharing powerful insights Wayne's innovative presenting style is fun and entertaining and with his keen sense of humour and ability to make complex things simple and easy to understand.
What this means for you is that Wayne has devoted his life to making your life change easier. As a result of his insatiable appetite for personal growth and helping others to break through limitations Wayne has dedicated hundreds of hours studying in the areas of personal and business development and change.
Imagine making the change start happening before you ever close your eyes!.
How surprised will you be when you have a conversation with Wayne and your issue just disappears?
How wonderful will you feel when you realize the change happened so fast?
Wayne is also the creator of his own personalised business breakthrough system that has been specially developed over countless hours to empower others to create the life that they want in business.
Riverina Mind Design attracts Hypnotherapy clients for Stop Smoking, Weight Issues, Stress and Anxiety, Children's Issues, Business Coaching, Life Coaching, Anger Management, Fears and Anxieties and more covering areas including Albury, Wagga Wagga, Holbrook, Gundagai, Tumut, Griffith, Jerilderie, Corowa, Wodonga, Myrtleford, Mt Hotham, Shepparton, Mansfield, Benella and associated towns in NSW and Victoria.